Volunteer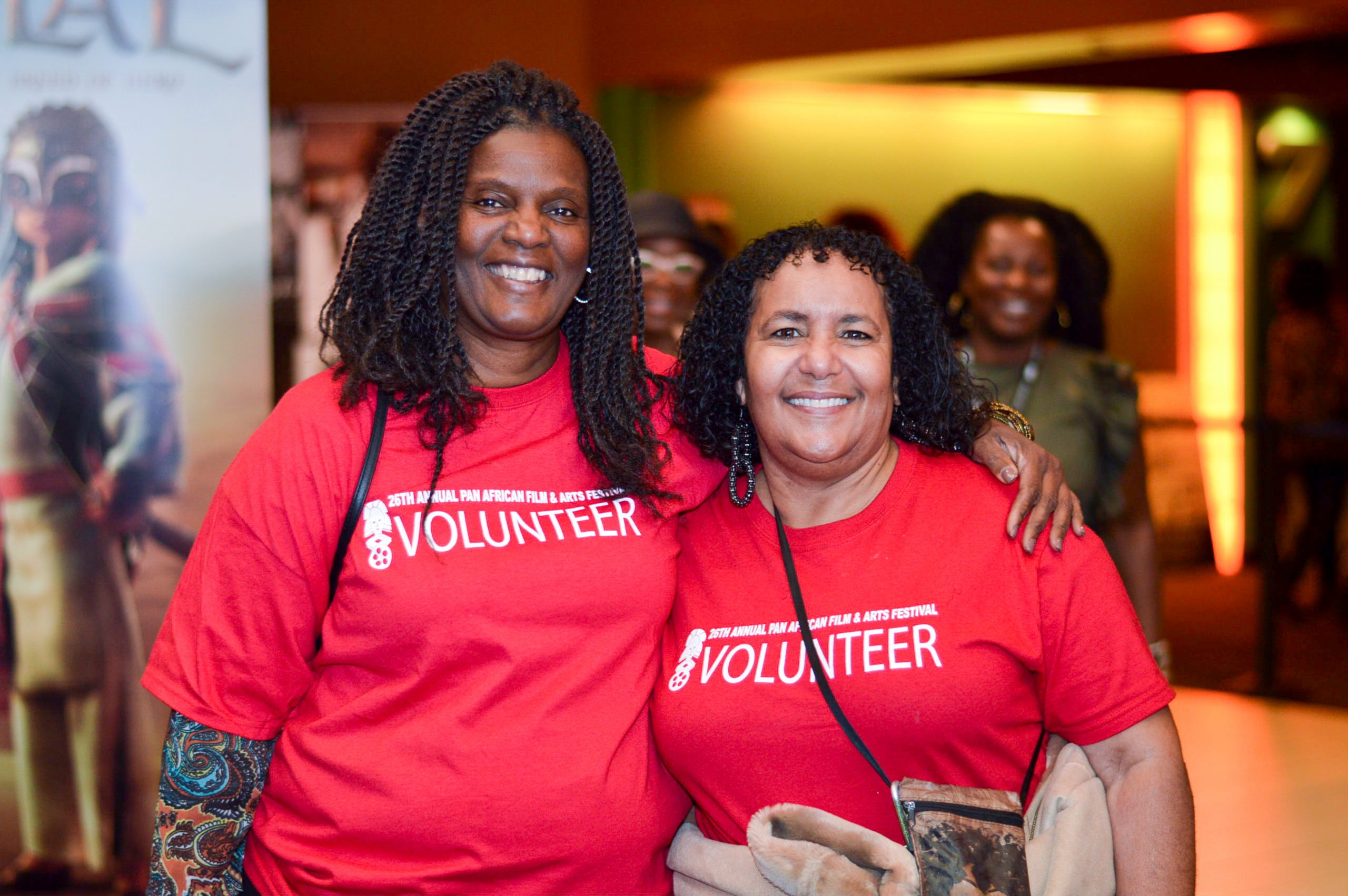 The 29th Annual Pan African Film & Arts Festival Volunteers are Welcome!
"Volunteering with the Pan African Film Festival is a great way to network with entertainment industry professionals and support your community," said Ayuko Babu, PAFF Executive Director.
If you are interested in being involved in the festival, please contact us at info@paff.org
The Pan African Film & Arts Festival offers a variety of volunteer opportunities. We are always looking for individuals to offer their skill set.
Join the PAFF mailing list - connect with us on Facebook /PAFF1992 and/or Instagram @PAFFNOW. We appreciate your continuous support.
PAFF 2021 volunteer opportunities will be announced soon.